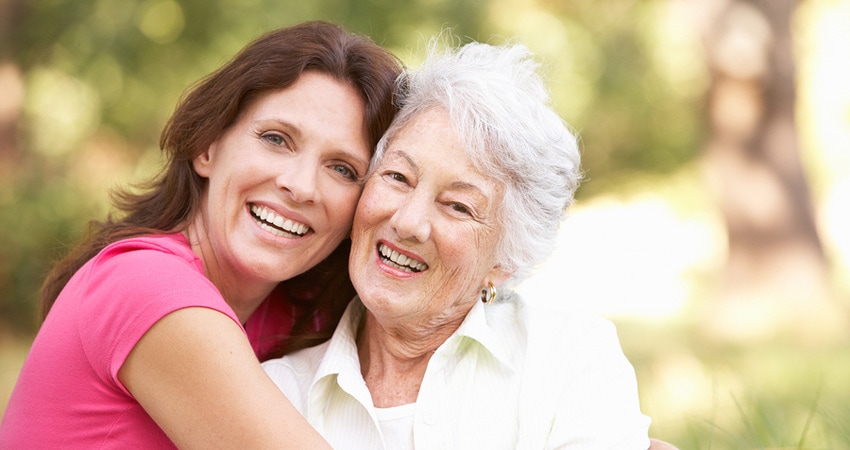 Self-Care Tips When You Are A Caregiver To The Elderly
Caring for the elderly is a simultaneously fulfilling and challenging task. As your loved one ages, it can be stressful to see them lose their independence. At times, you might be tempted to continuously put their needs ahead of your own; however, you must take moment to remember that self-care is as important as the loving care you provide your loved ones.
3 Tips To Caregiver Self-Care
Avoid caregiver burnout with these helpful tips:
Eat healthy meals. — It's easy to forget to eat healthily when you are busy caring for your loved ones. Instead of relying on snacks or on-the-go meals, take time throughout the weak to prepare your meals from scratch. You can even cook meals in advance, store them in the freezer, and then unfreeze them so that you can

enjoy delicious and healthy meals

throughout the week.

Get enough sleep. — It's hard to sleep enough when you have to wake up every few hours to give someone medication or check on them throughout the night. However, if you can't

get a full night's rest

, then you can take the opportunity to nap whenever your loved one is asleep during the day. These "power naps," can give you the energy that you need to stay positive and focused as you complete your caregiver duties.

Join a support group. — It's easy to feel like none of your other friends or even family members understand your position as a caregiver. Fortunately, there are message boards,

online support groups

, and in-person sessions that can give you the support that you need throughout the year. Don't forget to talk to your friends and family about your feelings; sometimes a simple "vent session" can give you the relief that you need to feel renewed.
Caregivers Rely On Atkinson's Pharmacy
The most important thing to remember about being a caregiver is that you need to take a few steps to always take care of yourself financially, emotionally, mentally, and physically. If your mental, physical, and emotional health are suffering, then you won't be able to provide safe and loving care your loved ones need during the later stages of their lives.
Fortunately, Atkinson's Pharmacy is here to help with your home care needs. From providing on-time delivery of medications to offering vital home care assistance, Atkinson's Pharmacy is a valuable resource to caregivers. Contact a member of Atkinson's Pharmacy today to learn more about their home care services.