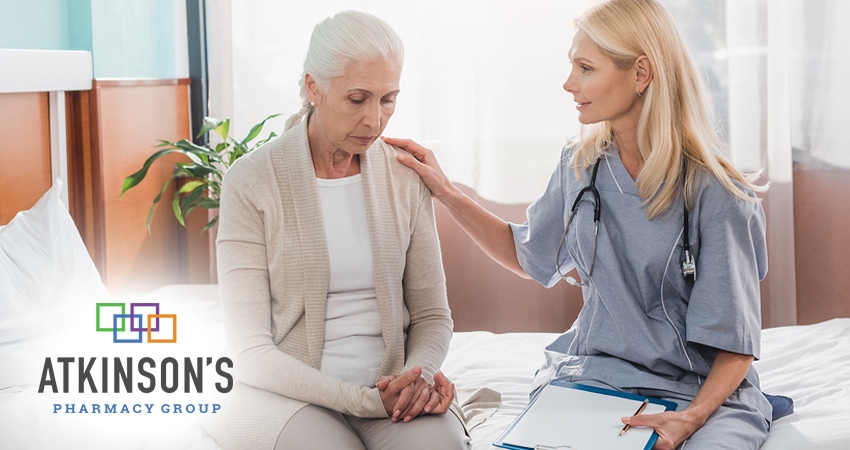 Aiding a Patient that Doesn't Want to Be in Long-Term Care
Sometimes when it becomes difficult to tend to daily personal care due to aging or disability, people still feel reluctant to seek daily help. This resistance is natural. However, as a long-term care professional, one of the first steps you can take to help ease this discomfort is to explain the services you will provide.
Sharing Information about Long-Term Care
First, make sure that your client understands that you aren't just a medical provider – you are a caregiver. You are an extension of their every day, and can assist with daily self-care such as bathing, dining, dressing, and using the toilet. Also, assisting with everyday chores and errands is another important part of the job a caregiver. Cooking, getting to medical appointments, cleaning house, shopping, and tending pets are examples to provide.
Responding to Client Fears
Remember that adjusting to the need for help is a major life transition.
When you first meet a new long-term care client, their behavior may range from friendly to withdrawn. Some may have family members who prepared them for your visit. Others, may seem apprehensive because they know nothing about what to expect from you or the long-term care process.
Even when clients only need help temporarily, they may be uncomfortable getting to know you due to embarrassment about being needy. So be patient.
They may also be preoccupied with worries, including money matters, loss of independence, and the prospect of having to move to a care center where they will be surrounded by strangers.
Giving Care at Home
One way to ease the fear of moving is to state that most long-term care takes place in clients' homes. Any move to assisted living, a nursing center, or another facility only occurs after discussion between the client, family members, and their doctors.
Stress that although you do share information with the families and doctors of clients, you don't help make the decision about whether they should opt for a care facility. However, explain that the choice is always better when the client gains help from a family member or friend in preparing for the possibility of a move by visiting centers, reviewing finances, and getting important papers in order.
Although your clients may grow to enjoy the stimulation of conversing with you, don't forget that small daily acts have a big impact on their lives such as preparing an attractively arranged meal, aiding with their medications, or helping them get ready for bed.
Explaining Choices in a Care Facility
Finally, when providing long-term care to new clients within a facility, you can soothe their concerns about loss of independence by telling them about choices under their control.
Remind them that they have the right to choose (1) what they eat, (2) their daily schedule, and (3) staff who provide their care. As time passes and clients become more comfortable with their new lifestyle, feel complimented. You helped them make the transition.