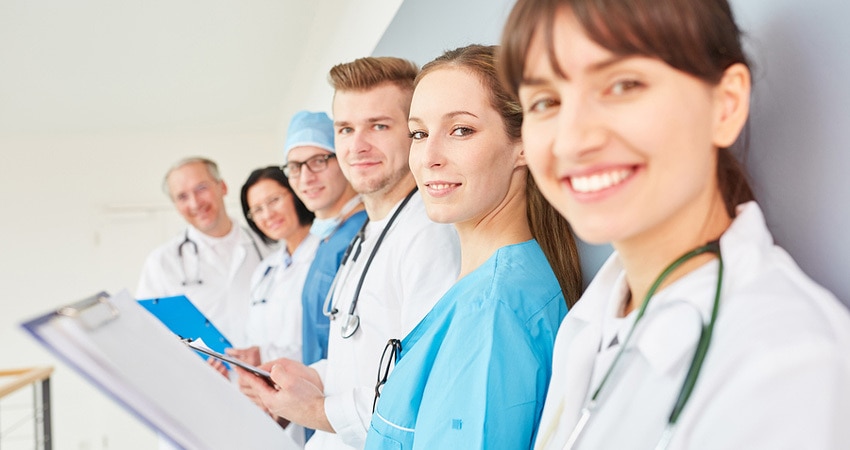 Keep Your Medical Training Up-To-Date with Atkinson's
Every year people who work in the medical field must complete a certain number of training hours to ensure that they are up to date on the certifications and licenses required to practice medicine in the state of Florida. In fact, many individuals also decide to take additional courses so that they can advance their career. Whether you hope to become a certified medication technician, a long-term care nurse, or further your career in the medical field, there are several classes that you can take to help you improve your skills and gain additional job responsibilities.
Further Your Career With The Right Medical Training
No matter your role within the medical field, there is always opportunity for advancement through the right medical training courses. For healthcare providers, the right training programs can ensure that employees have the proper certifications and training needed to provide high quality medical care to patients. Fortunately, Atkinson's Pharmacy offers a routine training program that features a wide range of courses.
LPN IV Training
This course is for Licensed Practical Nurses (LPNs) who want to obtain a comprehensive understanding of IV therapy. The training will include information on how to manage CV lines and is compliant with the 30 hour IV therapy education requirements of the FBON Nurse Practice Act for LPNs practicing IV therapy in Florida.
CPR Training
Once a month Atkinson's offers a CPR Certification 4 hour long training program. This comprehensive program is offered through the American Heart Association (AHA) and features one-on-one training opportunities with smaller class sizes. Each class requires a minimum of 5 participants and has a maximum capacity of 10 individuals. Upon passing the course, participants will be issued a CPR Certification.
First Aid Training
Nurses, medical assistants, and medical technicians often need to have First Aid training if they want to work in nursing homes or long-term care facilities. Through Atkinson's First Aid training, individuals will learn the skills they need to administer First Aid to patients. These training classes are also great for anyone who needs a "refresher" on fundamental First Aid skills and best practices.
Medical Assistance Training (Also Known As Med Tech Training)
Florida Statue Chapter 429.256 stipulates certain requirements for unlicensed staff who are involved in the management of medications or assisting with patients who are self-administering medications. The Atkinson's Med Tech Training program covers the required training, as stated in Florida Statue Chapter 429.256. Individuals interested in completing this course will receive 6 hours of training so that they can properly assist a patient with the self-administration of medications.
Continuing Education
The Atkinson's Pharmacy Continuing Education program is compliant with Section 429.256(1)(b), F.S., taught by either a licensed pharmacist or a registered nurse, and provides the annual minimum of 2 hours of training for unlicensed staff. It focuses on the proper methods for adhering to safe medication practices within assisted living facilities, including how to provide assistance with self-administration of medications.
Atkinson's Pharmacy Offers Comprehensive Training Courses
Atkinson's Pharmacy has a long history of helping nurses, medical assistants, and medical technicians advance their careers via continuing education courses and medical certifications. Whether you need to complete the required annual training, or want to earn a new medical certification, Atkinson's Pharmacy can help with its wide range of training courses. All you need to do is choose the class that is right for you, view the available class times, register, and pass the course to achieve your new medical certification.