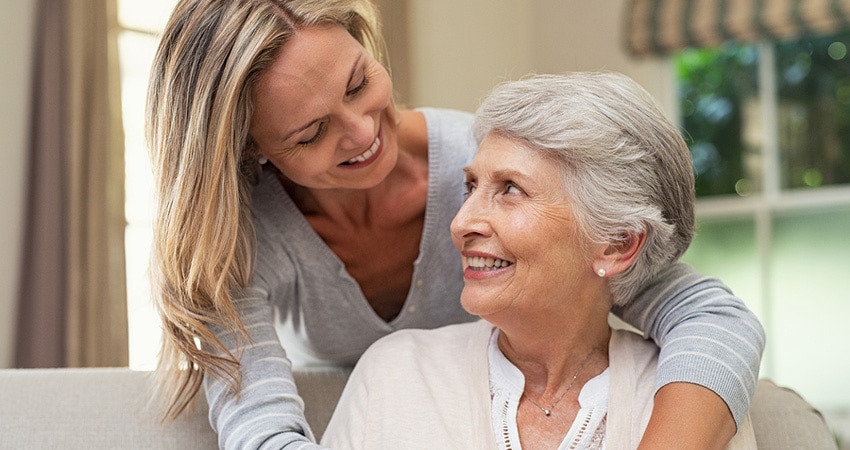 Make Your Home Safe for Your Aging Parent
Every year, millions of Americans provide in-home care to their aging parents. While in-home care can often be the best option for aging adults, it is important to note that your home must first be made into a safe environment.
Just as babies can often find themselves in trouble, so too can the elderly accidentally find themselves in dangerous situations. From throw rugs that can become caught on their walkers to hard to navigate stairways, there are several areas in the home that should be reviewed before your elderly relations can move in.
In-Home Care Tips To Protect The Elderly
The long-term in-home care conversation should include the steps that you want to take to protect your loved ones as they begin the later stages of life. The following three tips will help you to proactively turn your home into a safe environment.
Tip #1. Adapt Your Home.
With a few key adjustments, your home can easily become more accessible for elderly individuals. These adjustments include:
Making zero-threshold entryways.

Widening doorways for easier wheelchair or walker access.

Installing a waterproof seat and sturdy handrail in the shower.

Installing a wheelchair ramp (if needed) to the entryway of your home.

Adding a textured floor to the bathtub or shower to decrease the chance of a fall.

Make sure that any medications your loved ones need to take are in a clearly marked and easy to access area of the kitchen.
Tip #2: Make Easy Fixes To Avoid Falls.
Did you know that each year approximately one in four adults over the age of 65 will take a fall? To avoid these falls, you can make the following changes to your home.
Remove loose throw rugs that are easy to trip over and hard to navigate with a wheelchair, walker, or cane.

Install non-skid treads on steps.

Remove clutter from hallways.

Keep all electrical cords tidy and well-marked.

Add bathroom, stair, and hall railings.

Remove locks from bedroom and bathroom doors to provide quick access in the event of a fall.

Change standard door knobs for easier to operate lever handles.

Make sure that each room has a sturdy chair with arms so that your loved ones can more easily raise and lower themselves into a seating position.
Tip #3. Add More Lights.
As we age, we often need more light. Be sure to install additional lighting in the following areas of your home:
Hallways, closets, stairwells, and bathrooms.

Add extra lamps that can be turned on and off with a simple touch (rather than a hard to turn knob).

Add outdoor motions sensor lights and path lights.

Consider putting lights on a timer, especially if your loved ones tend to fall asleep while reading or wake up with the dawn.
Atkinson's Pharmacy Can Help With Long-Term Care
As your loved ones age, it is important that you take the steps needed to create a safe living environment. In addition to making your home safe, you should also know that the medication and prescription needs of your loved ones might change. To help you find the right medicines and prescriptions, Atkinson's Pharmacy is here to help with reliable and valuable services, such as Spencer, our advanced in-home medication dispenser and healthcare hub. To learn more about how Atkinson's Pharmacy can help you find the medication or prescriptions that your elderly loved ones need, contact a team member today.