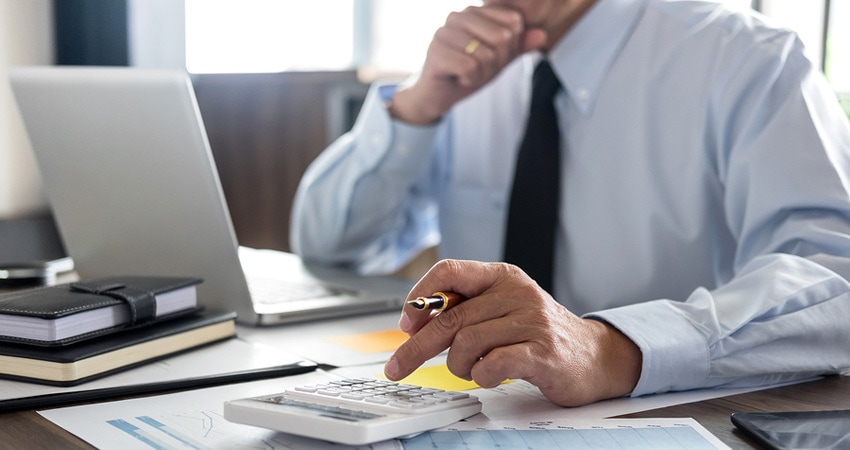 Caregiver Lifestyle: Double-Duty Tax Season
Tax season doesn't have to be a time of year that makes you cringe. In fact, with a bit of planning ahead, both you and your elderly loved ones can enjoy additional savings. The following tips can often help both older adults and caregivers receive higher refunds, save money, and avoid paying heft tax penalties.
Tax Tips For Seniors
The following tax tips can typically help seniors save money each year.
Leverage a higher standard deduction. — If your loved ones are 65 years old or older, then they can typically receive a higher standard deduction if they do not itemize their deductions. With this tip in mind, it is important to note that there are new tax laws for 2018 and 2019. It is important that you

check the IRS

to ensure that not itemizing deductions will result in tax savings.
Calculate Social Security carefully. — There are many benefits associated with Social Security. However, in order to enjoy the potential tax benefits of Social Security, it is important that you carefully fill out the appropriate portions on IRS Form 1040 and Form 1040A. Once again, the IRS provides

additional guidance

for filling out the right forms and receiving the optimal tax benefits.

Deduct applicable medical expenses. — Did you know that you can deduct certain medical expenses? This tip can help your elderly loved ones save additional funds when they file their yearly taxes. To learn more about applicable deductions, be sure to read the

IRS's Publication for Older Americans

.
Tax Tips For Caregivers
As a caregiver, there are a few useful tax tips that you can implement to save funds and potentially enjoy higher refunds.
Make your elderly loved ones dependents. — The

IRS has specific rules

about claiming elderly family members as dependents. In this vein, if you are paying for more than 50 percent of their living expenses or medical care, then you can typically claim your elderly loved ones as dependents.

Use health care spending accounts. — Did you know that a flexible health care spending account can be used to pay for the medical expenses that aren't covered through insurance? These spending accounts can save you funds and often feature additional tax benefits.

Document all expenses. — The key to saving money on your taxes each year is to document all of your caregiver expenses. You can then use these receipts to receive tax credits and reimbursement for applicable expenses, such as medical bills or transportation.
Atkinson's Pharmacy Is Here To Help
The months leading up to tax season can be a stressful time of year. Fortunately, Atkinson's Pharmacy is here to help by providing prescription delivery, long term care, and other medical solutions that will keep your elderly loved ones happy and healthy. Through the above tips and the help of Atkinson's Pharmacy, you can rest easy knowing that your elderly loved ones will be well cared for throughout the entire year.