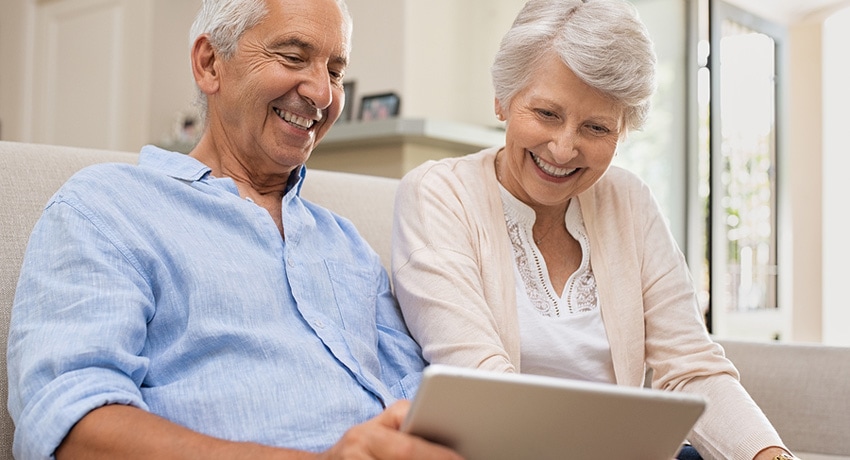 Aging Is Made Easier With A Few In-Home Friendly Technologies
A recent study found that more than 80 percent of caregivers are worried that they would be unable to convince their elderly loved ones to use new devices or gadgets. However, this same study also showed that once older adults are comfortable with new technologies, they quickly become avid users. For any elderly adults who want to live at home, the following three technologies make it easier to stay in the same place, enjoy a higher quality of life, and remain independent.
Ride-Sharing Apps
All too often, elderly adults have to rely on their family members and caregivers for rides. Now, thanks to ride-sharing apps, like Uber, older adults can continue to live independently while simultaneously enjoying safe modes of transportation. Ride-sharing apps allow older adults to get to their appointments, complete daily activities, and enjoy the freedom that comes with a safe and trustworthy ride. Caregivers can even book and track rides by creating separate accounts for their elderly loved ones.
Video Calls
Staying connected from afar is made easier with video calls. Thanks to proven technologies, like Skype, FaceTime, or Facebook Video Calls, the elderly now have the readily available tools needed to stay connected with their loved ones. Video calls are also a great way to enjoy face-to-face interactions without the stresses or expenses of traveling long distances. Additionally, video calls have a proven history of promoting social, emotional, and mental health in the elderly.
Easier Connection To The Outside World
GrandPad is a tablet that is specifically designed for the elderly. It features 11 apps that are designed to help the elderly stay connected with the outside world. For example, the tablet is pre-programmed with video and voice calls, email, photos, news, weather, games, and search. GrandPad also features large text, easy to push icons, and no required password or initial setup. Through this unique tablet, older adults can more easily stay in contact with their family, caregivers, and close friends.
Atkinson's Pharmacy: Your Home Care Solution
Thanks to the above technologies, aging adults can enjoy more independence while living at home. With the help of Atkinson's Pharmacy, the elderly can also enjoy the benefits of working with a long-term care provider who is ready to meet their prescription delivery needs.
Atkinson's Pharmacy also offers Spencer, the in-home healthcare hub that dispenses your medication in the correct doses at the correct times to ensure patient safety and medication efficiency. To learn more about how Atkinson's Pharmacy can assist with in-home care needs, contact a member of the team today.