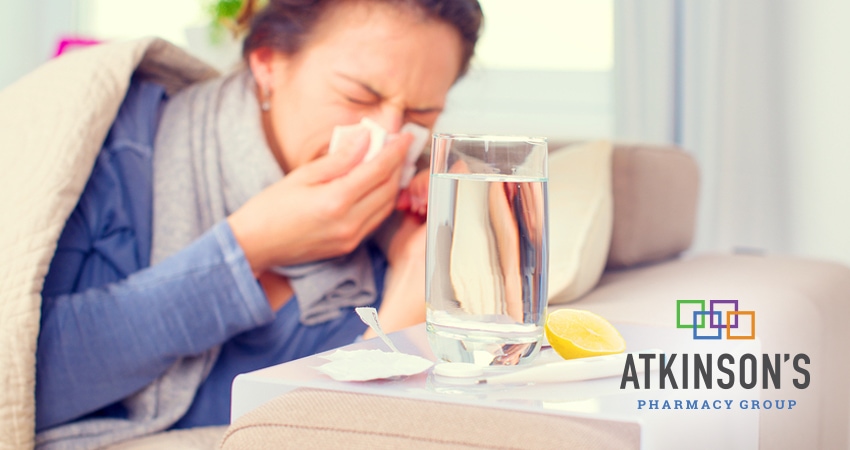 Flu season is once again in full swing in the United States, which means you need to be as prepared as possible. Influenza is a dangerous virus that affects tens of millions of Americans each year, so don't overlook the dangers.
The Dangers of the Flu
Far too many people downplay the potential severity of influenza year after year because most people have had it and recovered from it at least once. They know it's not pleasant for anyone, but not everybody thinks it's something they need to get vaccinated for.
And while it's true that most people who get the flu experience about a week of debilitating symptoms—such as vomiting, aches, fever, and muscle fatigue—and then recover, for many others the disease is potentially deadly. This is especially true for younger children and people with weakened immune systems, including older adults and people with immune deficiencies. For them, contracting the flu usually means an extended stay in the hospital at best.
The Arrival of Winter Means Peak Flu Season
It is certainly possible to catch the influenza virus at any time during the year, so you always need to be vigilant about hygiene in order to minimize your chances of contracting a virus. But it's the winter months throughout most of the country when flu season really picks up steam, and that is true for Florida as well.
Florida may not have a reputation as a winter wonderland, but colder temperatures still force people to spend more time in crowded, enclosed spaces—the perfect conditions for human-to-human viral transmission. This year, flu season in Florida is expected to peak in late January, and experts anticipate that it will be one of the most severe outbreaks in several years. Anywhere from 15% to 40% of the total population contracts the flu every year, which means that up to 8 million Floridians could potentially get the disease this season.
Why You Should Get a Flu Shot
The good news is that you still have time to get a flu shot, but the sooner you do so the more protected you will be. Without a doubt, the best way to reduce your risk of catching influenza—and to lessen the severity and length if you do get it—is to get a flu vaccine. Even if you think you are not at risk for serious complications, the more people who get the vaccine every year, the less of a chance there is for it to spread as widely. Therefore, even if you are perfectly healthy and contracting the flu only means a few days off work, getting the vaccine could prevent you from transmitting it to someone with a weaker immune system.
If you still need to get your flu shot, here is a directory of places to go get one. For any Long Term Care or Compounding Pharmacy needs, Atkinson's Pharmacy is here to help. Our locally owned and operated pharmacy has been providing Jacksonville area residents with valuable medical services for over 50 years, including flu shots. Contact us today at (904) 264-7578.