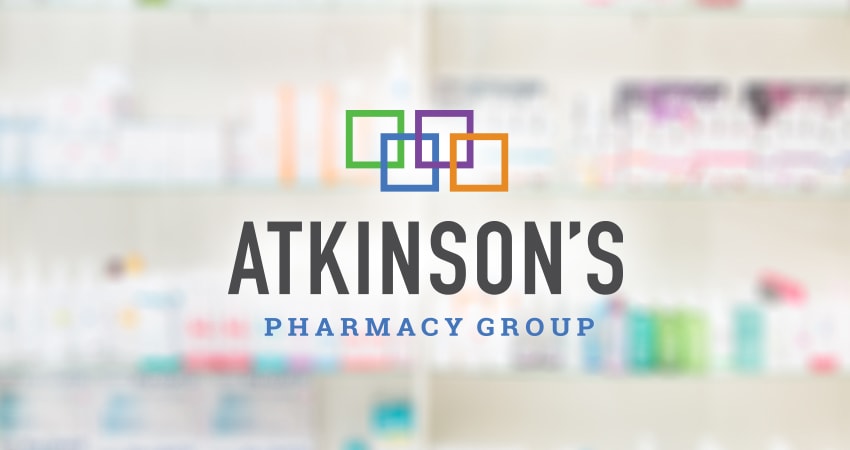 Atkinson's Pharmacy is proud to unveil our new brand standards, including updated logos and a completely new digital experience for our customers and partners.
A New Look With The Same Excellent Standard Of Service
The purpose of our re-branding initiative is to ensure that our digital presence more accurately reflects our capacity as a modern pharmacy and medical services provider. At Atkinson's Pharmacy, we have always prioritized our ability to deliver innovative pharmaceutical care to our customers, and our new website and logo are indicators of our commitment to this value.
Our website and design work may look unfamiliar, but what hasn't changed is our promise to provide outstanding customer service to everyone we work with. Whether you've been working with Atkinson's Pharmacy for decades or you're visiting for the first time, our experienced team will do whatever they can to help you get what you need.
Uniting Cutting-Edge Technology And With Outstanding Care
One of the main goals of the redesign was to bring our brand elements up to a level that we believe showcases our ability to use the power of technology for the benefit of our customers. We understand how value-added technological systems can drastically impact the relationship between a pharmacy and its customers, which is why we have a diverse group of partners from the technology sector who provide tools that power our practice. Our staff members excel in merging these technological capabilities with the attention-to-detail and human touches that are so important to excellent pharmaceutical care.
A full range of pharmaceutical services so we can go the extra mile for you
Our hope is that our new website design helps you discover why Atkinson's has been a valued part of the Northeast Florida community for over 20 years. In addition to medicine, we offer a variety of products and services, including long-term care solutions, durable medical equipment, and training courses. Contact one of our team members today to learn more about how we can help you navigate the complex world of medical care.