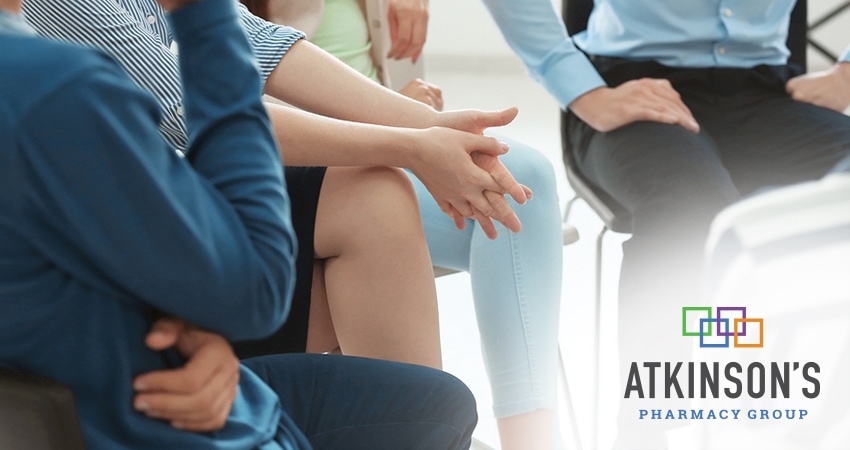 As pharmacy professionals working in the Jacksonville community for over 50 years, we know how important rehabilitative care is for patients and their families. That's why we are devoted to partner with rehabilitation centers throughout Florida.
Rehabilitation Centers
Atkinson's Pharmacy track record for supporting rehabilitation services includes Inpatient Rehabilitation, Outpatient Care, Home Care, Skilled Nursing, Assisted Living, and Clinical Research, among others. Atkinson's Pharmacy intention is to make recovery efforts as efficient as possible so that patients can once again fully participate in life. We do this by aligning our services to match the protocols of each individual rehab center.
The Challenges
Running a rehab center, whether you're a small local facility or a large statewide company with multiple locations, comes with a myriad of challenges. One of those challenges is choosing a reliable vendor for medication management – and in some cases being able to handle a high volume of patients while still providing a level of tailored, hands-on service, all at a competitive price point. Although, not easy, it is necessary to provide proper care to a growing population.
A Flexible Partner is Best
The first places these large rehabilitation centers typically consider are nationwide long-term care pharmacies, that can be stretched far too thin to provide any sort of hands-on services. More often than not, we hear the same thing from the rehabilitation centers we work with,
"We ultimately landed on Atkinson's because they were able to provide a more personalized experience than a mega-pharmacy company while still keeping the costs reasonable."
Atkinson's Pharmacy makes this possible by listening to our customer's difficulties and working together with them to provide a custom medication management protocol that works for their needs. In some cases, we will even involve third-party partners to help fulfill any services outside Atkinson's scope of work. We do all of this because we put our customers first.
Why Atkinson's?
Ultimately, we will never be a "mega-pharmacy" because we want to always have the ability to be flexible and align our services to match the work of our partners. Not the other way around. Our rehab partners choose Atkinson's Pharmacy because of a combination of personalized services, competitive pricing, and unique benefits, such as multiple scheduled deliveries per day, automated medication sorting and monitoring, and access to an on-call pharmacist 24 hours per day. One partner summed this up nicely by stating,
"In many ways, they have the scope of a large pharmacy, yet we receive the attention of dedicated local partner".
The Results
At Atkinson's Pharmacy, we've helped improve quality assurance and better patient care through our responsive customer service, quick delivery turnaround times and medication accuracy.  Additionally, our account representatives ensure that they are always able to provide the highest level of care possible. Atkinson's is committed to helping our outstanding caregiver partners and happy to contribute to fulfilling their mission of providing excellence in rehabilitation services.