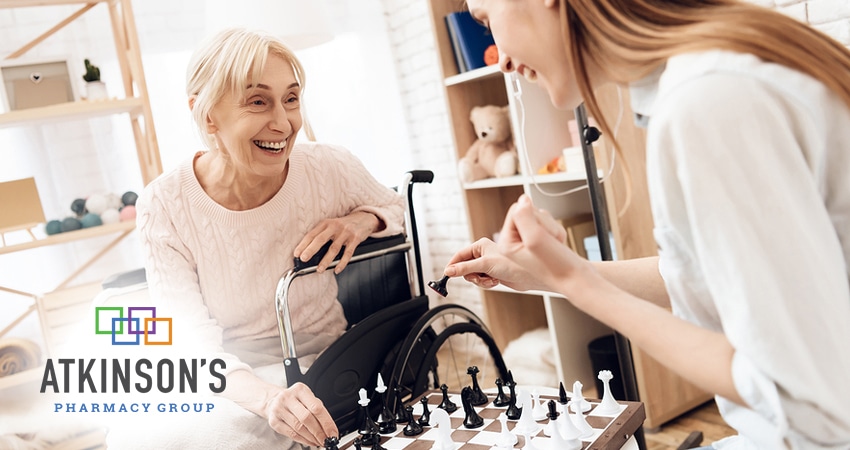 5 Steps to Succeed with a Career in Long-Term Care Nursing
A long-term care nurse is dedicated to caring for patients who have an illness or disability that requires extended medical care. As a long-term care nurse, you will be responsible for a wide range of activities, including monitoring the patient's health, educating the patient's family on their medical condition, assisting with day-to-day tasks, and providing multi-faceted care. Achieving a successful long-term care nursing career begins with a compassionate nature and the right medical degree.
What Skills Do You Need To Succeed As A Long-Term Care Nurse?
There are several professional requirements that you will have to meet before you can become a long-term care nurse. To best understand these requirements and the skills that will help you to succeed, it is easiest to break them down into the following five steps.
Enroll in a nursing program, complete your degree, and become a licensed nurse. — You must complete a nursing program to become either a Licensed Practical Nurse (LPN) or a Registered Nurse (RN). As part of your degree, you will need to pass the National Council Licensure Examination for Registered Nurses (NCLEX-RN). Once you have passed your NCLEX-RN you will become a licensed nurse.
Begin working as a nurse. — Many long-term care nursing positions will require you to have at least two years of professional experience. With this in mind, the majority of long-term care nurses begin their careers by working in hospitals, rehabilitation facilities, or as short-term nurses.
Achieve additional certifications and enjoy additional career opportunities. — To further help your career you can complete additional professional certifications, such as the National Association for Practical Nursing and Education Service (NAPNES) and the American Association for Long-Term Care Nursing (AALTCN). Prior to taking the certification exams, you must complete at least one of the following programs: Long-Term Care Nursing Common Duties; Elderly and Young Patient Care for People With Disabilities; Creating Long-Term Patient Care Plans and Educating Patient Families On The Patient's Medical Condition.
Embrace positive personality traits, including compassion and understanding. — As a long-term care nurse you will have the opportunity to work with both elderly and young patients who have an illness or a disability and are in need of extended care. To be successful in your career you should always demonstrate a sense of understanding and compassion. Whether you are working in a nursing home or an assisted living community, you should always treat your patients with the respect that they deserve. Compassion, understanding, and respect are three characteristics that will allow you to enjoy a successful nursing career.
Develop effective communication and critical thinking skills. — The top long-term care nurses have impressive critical thinking skills that allow them to think outside of the box as they put the needs of the patient first. To enjoy a successful career, you will also need to develop effective communication skills so that you can learn how to speak with patients and their families about difficult situations and potentially complex medical treatments.
Continuing Education Courses Can Help You Succeed As A Long-Term Care Nurse
The most successful long-term care nurses often take continuing education courses to ensure that they are up-to-date on the latest procedures, methods, and treatments. Atkinson's Pharmacy offers a wide variety of training courses to help you provide the best possible care to your patients. These courses include Alzheimer's Disease and Related Disorders Level 1 and Level 2, Florida LPN IV Therapy Certification, and CPR Certification. Through hard work, a commitment to nursing excellence, a dedication to continuing education programs, and compassion you can enjoy a successful and rewarding career as a long-term care nurse.